A landscape conservation area
The most visited
Solastranden is among the three longest sandy beaches on the Jæren coast, and is the most visited, not least because of its closeness to Stavanger and Sandnes. It started to become popular after the hotel was opened in 1915, and later with the building of holiday cabins. Pressure from development increased after the war, but this was halted by a ten-year building ban imposed in 1958, protecting the area for the public by means of state purchase.
Solastranden – Sola's long sandy beach.
Photo: Erik Thoring
Conservation at the airport
Behind the fences in the south-west part of the airport, you will find a rare and unique conservation area. It is unique because of its exceptional diversity of plant and animal life, and rare because it is one of the few remaining examples of intact back dune landscapes in the Jæren area. It is also specially designated because of its plant life. However, even though the area is a protected, habitats are threatened by invading trees and wetland drainage.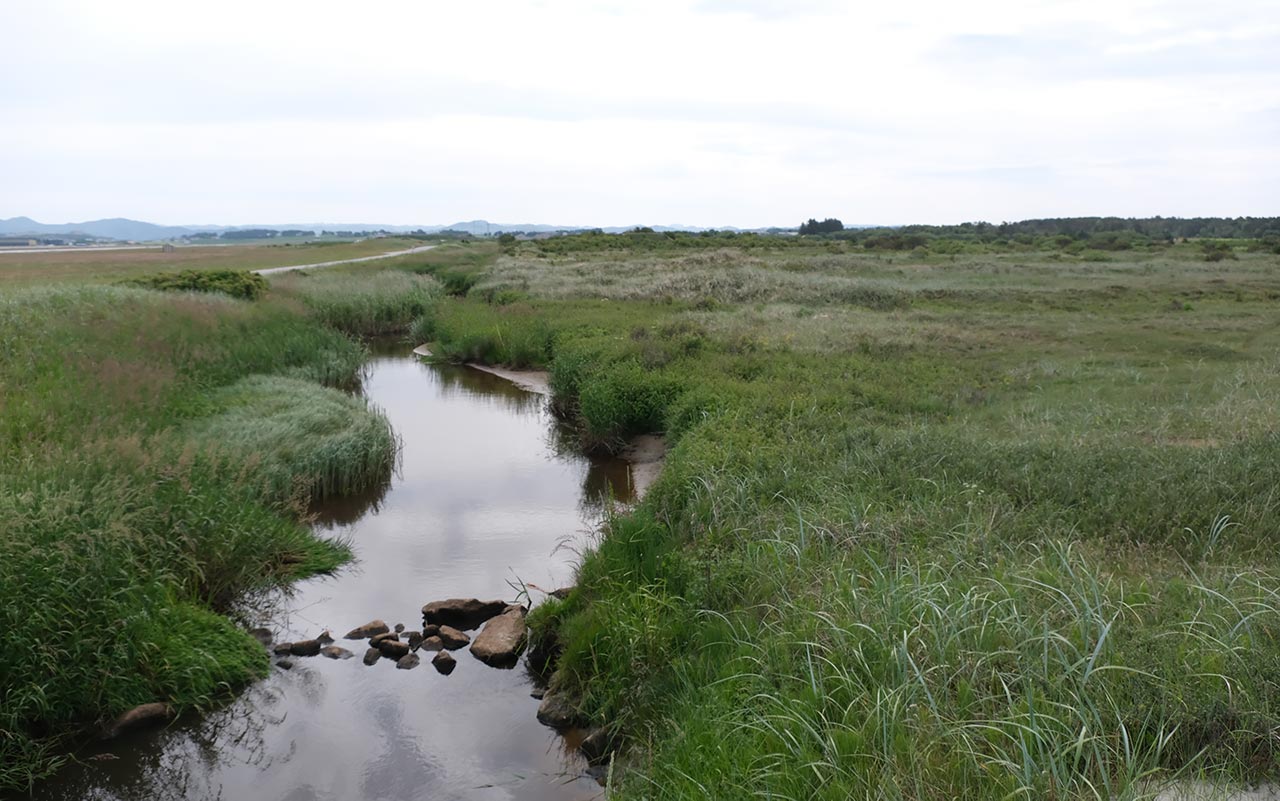 Part of the airport protected for its plant life.
Photo: Erik Thoring
Landscape conservation since 1977
Many became anxious about reclamation of the dune areas, and in 1973 work began on a conservation plan. On 2 September 1977, the Jæren Coast Landscape Conservation Area was approved by parliament. The plan has since been revised in 2003. The conservation area extends for about 70 kilometres and is between 10 and 650 metres wide. Sand dunes are found along about 25 kilometres of its length, the remainder being shingle or rocky coastline. The conservation area also includes protected marine areas, including islands and skerries.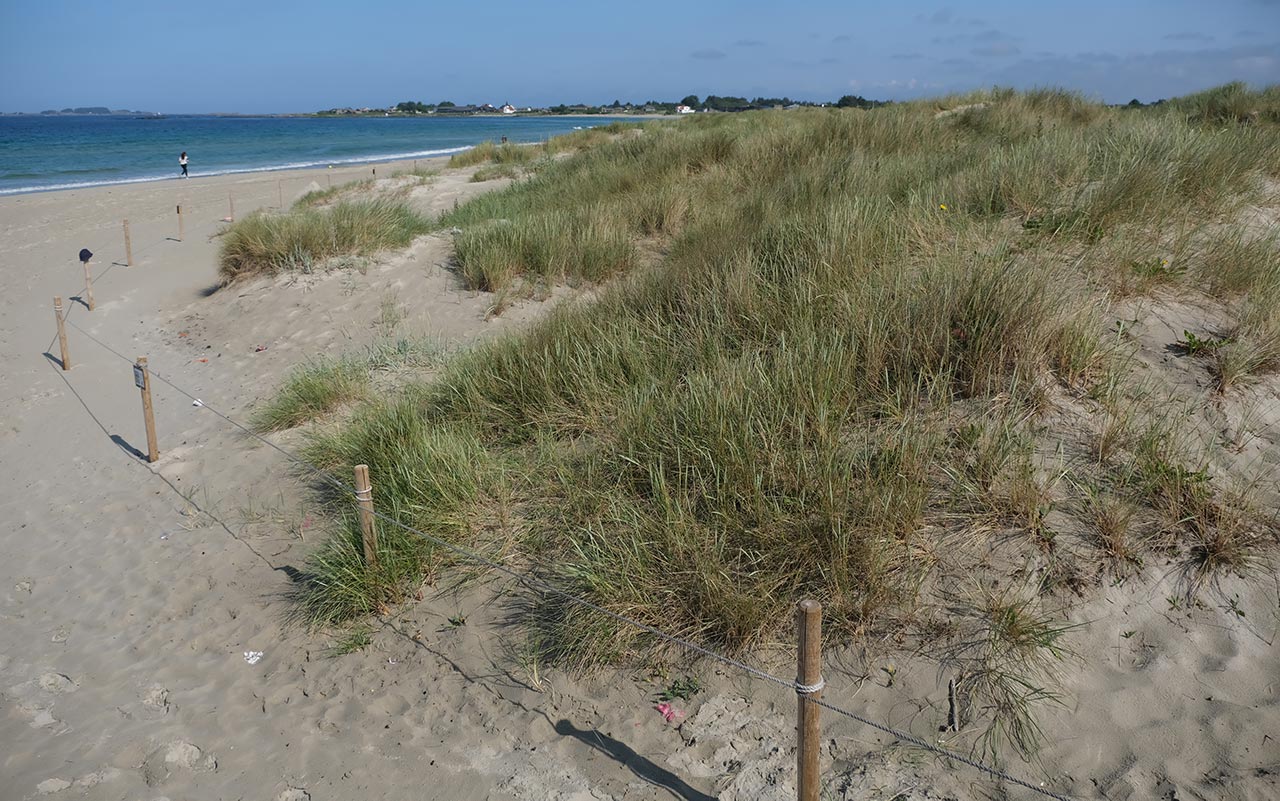 Sand dune restoration.
Photo: Erik Thoring