The story of Solastranden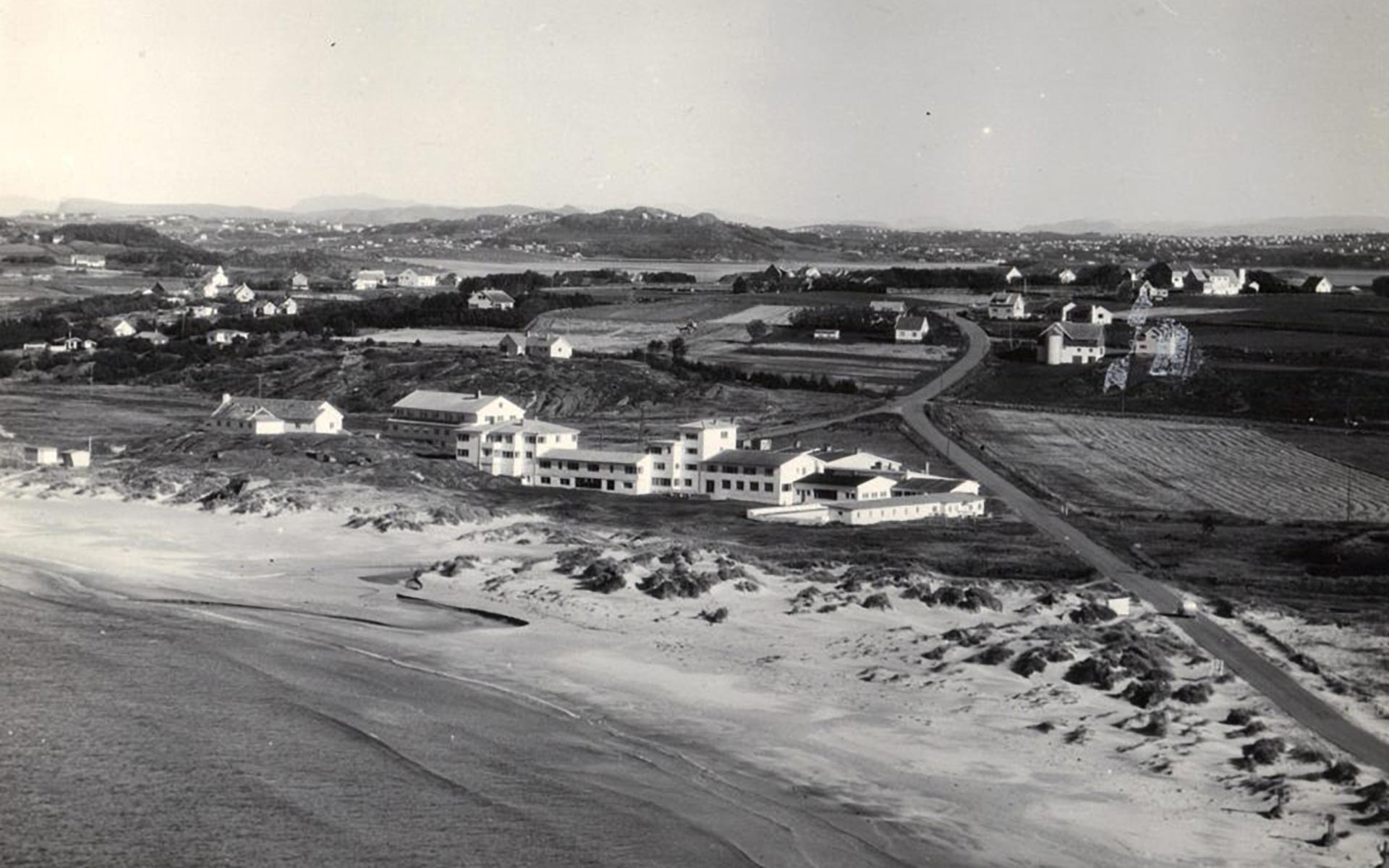 The Solastrand hotel around 1960.
Photo: Sola Historical Society
A hotel with nine lives
The first hotel at Solastranden was called Nordsjøbadet (the North Sea Baths) and was opened in 1915. In 1929, it was purchased by the Dane Axel Lund who, together with his wife Ellen, extended the hotel and decorated the new buildings with maritime fittings. On 9 April 1940, German occupation forces commandeered the hotel, and it wasn't until 1946 that it welcomed guests again. In 1952, the Norwegian School of Hotel Management moved to Sola and ran the hotel until 1967. In the 2000s, after some difficult years, major investments were made in conference rooms and capacity expansion.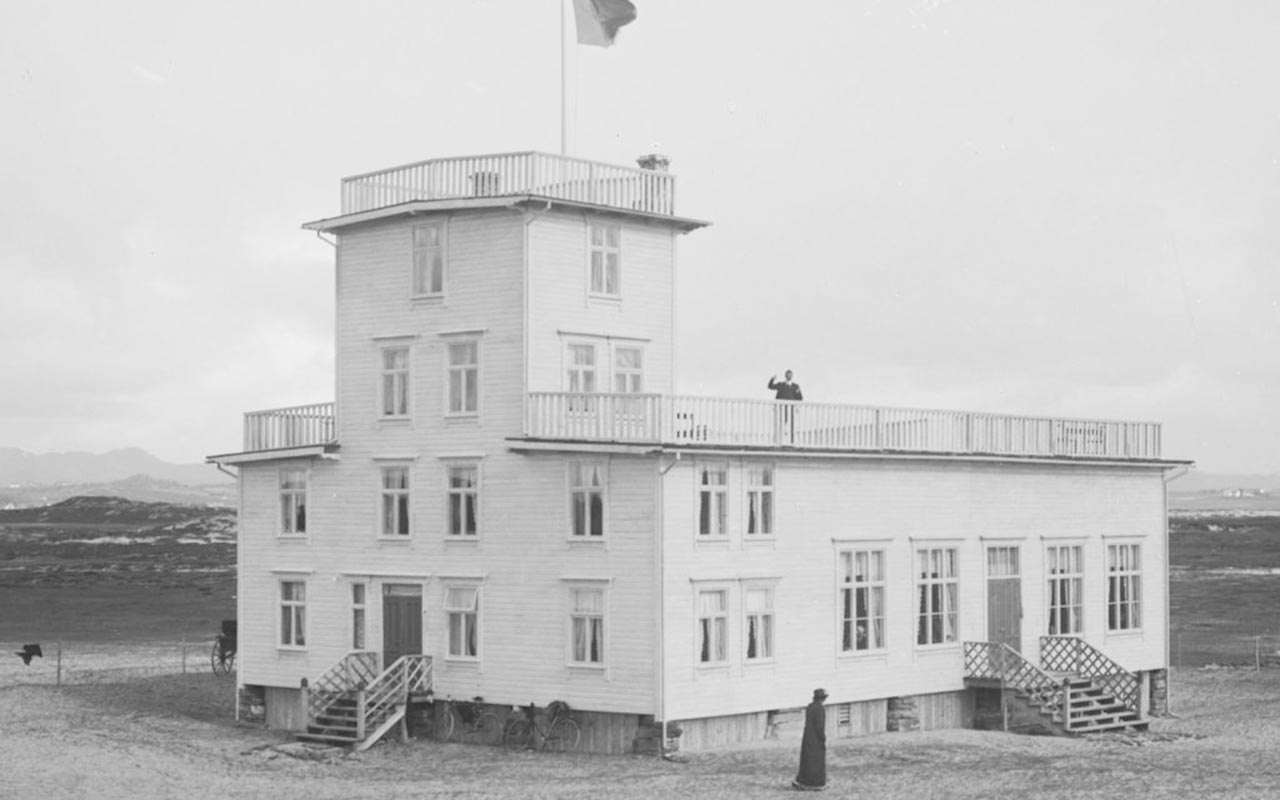 The North Sea Baths, around 1920.
Photo: Sola Historical Society
Sand dunes at Solakrossen
The landscapes in the area around Sola were among the first in Norway to emerge after the retreat of the glaciers more than 10,000 years ago. At that time, the sea extended inland to Solakrossen, where you can still see the traces of ancient sand dunes. The warm Gulf Stream introduced a milder climate and a rich wildlife that offered excellent hunting. The first human settlements emerged about 8,500 years ago on a hill above Solastranden.
Sand dunes in the woods near Sola Town Hall.
Photo: Erik Thoring
The oldest civilian airport in Norway
On 29 May 1937, Norway's first civilian airport was opened at Sola by King Haakon. It was one of the first in Europe with concrete runways. During the Second World War, the occupying forces extended both runways from 850 and 920 metres, to 2000 and 1800 metres, respectively. They also built a new 1800-metre east-west runway that today extends almost to the beach. Later, the two original runways were replaced by a single 2,700-metre north-south runway. The airport also has a terminal for helicopters that serve the North Sea oil installations.
Sola airport in 1937.
Photo: Sola Historical Society
'Fortress Jæren'
During the Second World War, the occupying forces built a major fortification to defend the strategically important airstrips at Sola and Forus against sea and air attack. Not far away at Hestabekken, you can still see the huge concrete bunker that had an anti-aircraft gun installed on its roof, as well as the remains of smaller gun positions and connecting trenches. You will also find the visible remains of fortifications close to the hotel.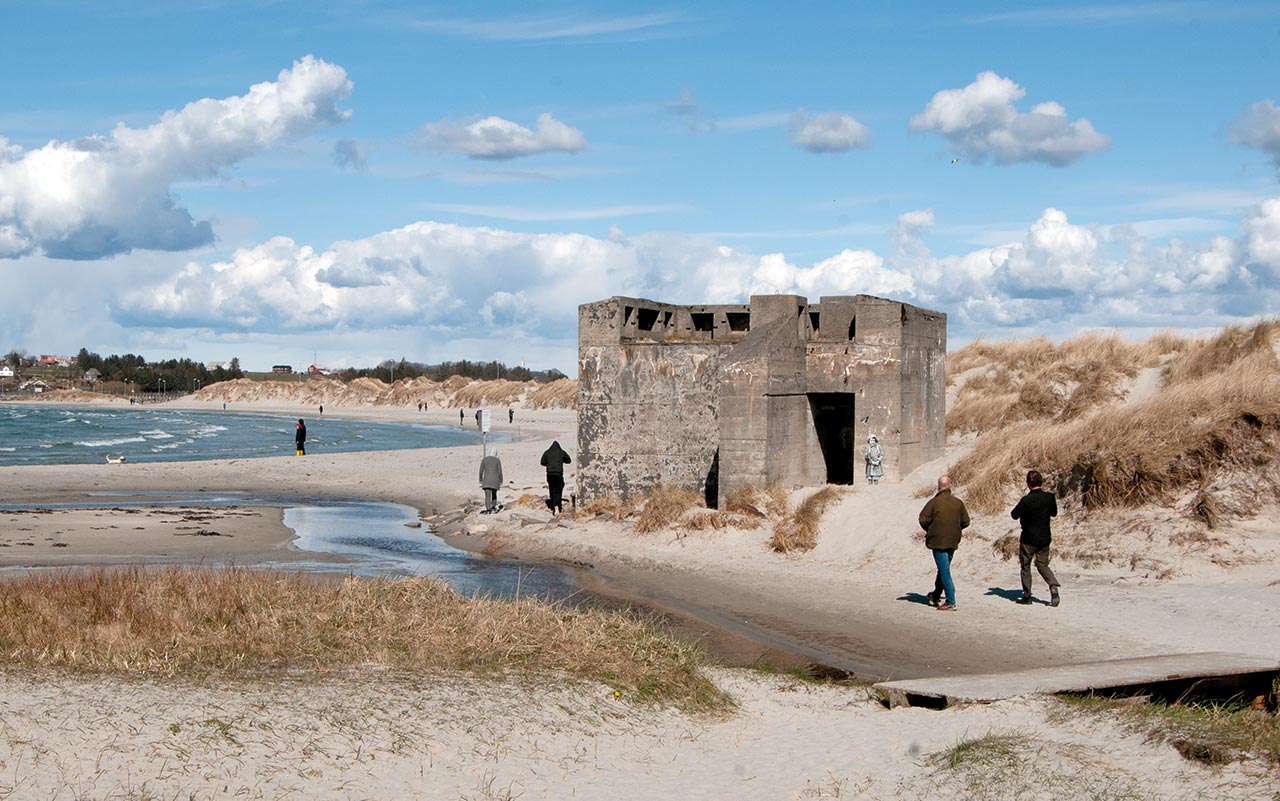 WW2 bunker at Hestabekken.
Photo: Erik Thoring
Sand on the move
Today, along a short stretch of the coast road, there is a gap in the marram grass dunes that enables large volumes of sand to be blown across the road. This was a much more serious problem a hundred years ago. Wind-blown sand was a major nuisance to farmers. So, in 1899, people started planting marram grass seeds taken from Denmark. This continued for seven years and was supplemented with dwarf pine. It was very effective, and sand movement was dramatically reduced.
The coast road by the dunes.
Photo: Erik Thoring